AMARJEET SINGH
Masters in Music (Tabla) Amarjeet Singh started learning Tabla from his eldor brother Sd. Deedar Singh and later Guru Thakur Kishan Singh Ji (direct disciple of great Tabla maestro Pt. Shamta Prasad Gudai Maharaj of Benaras Gharana). Also trained by Bhai Baldeep Singh Ji of Punjab Gharana (Amritsari Baaj) and Capt. Gunwant Singh Ji of Delhi & Azrara Gharana. A winner of the "Sangeet Bhushan (Music jewel)" award from the Education Department of Rajasthan (India), A Scholarship … read more..
OLDRICH ZITEK
Born in Slovakia, Oldrich Zitek has pursued a musical career in Greater Vancouver over the past 20 years. Primarily a saxophonist, the world of jazz and blues lies firmly in his roots and he has never lost sight of the importance of pure inspiration. Graduating from UBC in 1993, Oldrich set out to discover the multicultural riches of India, Pakistan, and China. Such diversity, in terms of music, played a key role in what would inspire and shape the ideas within his improvisation. The combination… read more..
COACH SANDHU
Coach Sandhu is a guitar instructor, studio musician and live performer. Over 30 years of playing experience has led Coach on a journey of musical exploration in a wide variety of styles including Rock, Blues, Country, Funk, Jazz, Classical, Bhangra and Fusion. Comfortable teaching students ranging from children to adults, beginner to advanced, Coach shares his passion for music with the belief that anyone can learn to play the guitar. Along with his teaching schedule, Coach is a top call st… read more..
Dr. BRUCE HARDING
Dr. Bruce Harding is a multi-instrumentalist (flutes, vocal, guitar, bass and djembe), composer, and music producer from Surrey, BC, a versatile artist, Musicologist with many albums to his credit.  He tours regularly across Canada, and beyond singing and playing for audiences large and small. Bruce Harding was born in Edmonton, Alberta, Canada, into a family which still believed in the time-honoured tradition of family music-making despite the increasing prevalence of television, stereo… read more..
RAGHAV RAJ BHATT
A prime disciple of Padam Bhushan Kathak Maestro Pt. Birju Maharaj, RAGHAV RAJ BHATT-Born into a family of artists dedicated to preserving and spreading the rich folk traditions of Indian. Raghav inherited dance from his illustrious father Dr. Gopal Raj Bhatt, who is well known name in folk and tribal arts in India. He was initiated into dance at the age of five and was soon drawn to Kathak. After initial training and a Visharad diploma, in Kathak under Guru Gopal Rao, Raghav entered the hollowe… read more..
MANGALA BHATT
Disciple of late Shri Kundanlal Gangani of the Jaipur Gharana. Mangala later took advance training under the Kathak maestro late Pandit Durga Lal ji, from whom she absorbed his brilliant technique and mastered the dazzling cadence and subtle nuances of Kathak. A recipient of the National Scholarship from the Government of Indian and Central Sangeet Natak Academy, New Delhi. Mangal successfully completed the Post Diploma Course of the Kathak Kendra and Visharad with distinction from Gandharva Mah… read more..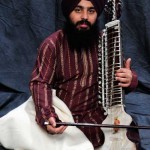 BALJIT SINGH
Multi-instrumentalist  (Sarangi, Dilruba, Esraj, Tar Sehnayi) . Baljeet Singh started learning Dilruba from Prof Avtar Singh  and then later from Ustad Piara Singh Padam. Baljeet performed with  and accompanied many renowned artists internationally and received many appreciations. He is currently working as teacher and performer at the Naad Foundation in Surrey BC.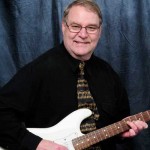 LAYTON PECK (Guitar Lessons)
Vidya (guitar and vidya-vina lessons)
Vidya is an artist whose long research on East Indian music and origin of sound lead to discovering his own instrument called vidya- vina or veenar. He is an accomplished guitarist bridging between eastern and western styles of music. He lived in India for many years which helped him to understand the vedas and mood of Indian rich culture. He studied under Rampersad Ramdass and Jan Hopke. www.vidyafusion.com
GAGANDEEP SINGH
Gagandeep Singh is a Singer, Composer, Music Director, Producer & educationist of Indian Classical,Light classical, Gurbani & Folk music of Punjab. Masters in Music(Vocal) from Punjab University Chandigarh. Gagandeep Singh started learing at the age of 3 from his father S. Baldev Singh, a Great Artist of Folk music of Punjab . Disciple of Seniormost Living Legend of Agra Gharana Pt. Yashpaul Ji. & learned Gurbani Sangeet from Ustad Sukhpal Singh ji. Gagandeep Singh performed music… read more..